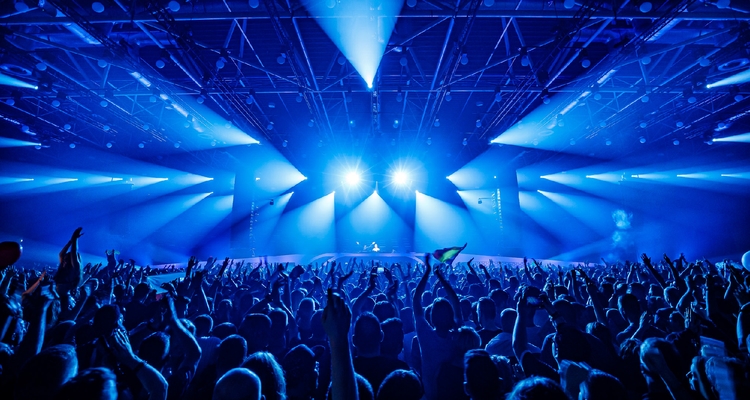 What Is Trance Music - The Full Story
Trance music is perhaps one of the most recognizable genres within electronic dance music. There is a lot to discover about this style of music, so we made sure you can find all of that on this page. Read on to find out where Trance comes from, what the classics are, how it sounds and more!
A (BRIEF) TRANCE MUSIC HISTORY
The first tracks that could be classified as Trance music popped up in the late 1980s, so it's safe to say that the genre was fully up and running by the early 1990s. After a few years of dominating the club scene in Germany, Trance music spread to the rest of Europe, where it remained the leading sound in the club scene for about a decade long.
A list of notable Trance music pioneers should always include the likes of Chicane, Ferry Corsten, Paul van Dyk, Rank 1, Tiësto and Armin van Buuren, whose A State Of Trance radio show is still one of the most popular outlets for Trance music today.
A paragraph from 'The History Of Dance Music':
"Spurred onward by the melodic tendencies of Ferry Corsten, DJ Tiësto and later Armin van Buuren, trance music gradually developed into the newest dominant style of dance music. Armin van Buuren became the first of the three to fully exploit the reach of the Internet. His A State Of Trance radio show, which was launched in 2001 and remained a mostly national show for its first four years, suddenly rose to global importance when a U.K. company called Radio Department snatched up the show and started broadcasting it worldwide. The globalization of dance music, and in particular trance, proved a huge turning point."
THE CHARACTERISTICS OF TRANCE MUSIC
Sometimes described as a mix between Techno and House music, Trance music stands out from those genres due to a heavy focus on melodies, harmonies and rich atmospheres. Its tempo (or beats per minute) generally ranges from 128 BPM to 140 BPM, although some of its sub genres exceed that range. Trance music is known for its enduring breakdowns and build-ups (which tend to leave people in a "trance") and is often found to be closely related to classical music, often adopting similar string patterns, harmonies and melodies.

Digging into the more technical aspects of Trance music, delay and reverb effects are used frequently and heavily to strengthen the atmospheric feel of the music. Traditional instruments are sometimes used alongside the electronically produced sounds, but this rarely goes beyond piano, guitar and strings. There are exceptions of course. Trance pioneer Armin van Buuren used some non-traditional instruments in a number of songs on his sixth studio album ('Embrace'). Title track 'Embrace', which features Jazz trumpeter Eric Vloeimans, is a great example of that.
Browse new Trance music
THE SUB GENRES OF TRANCE MUSIC
Trance music draws from various genres and influences, so it's no wonder that there are so many Trance sub genres around. Throughout the years, many of those sub styles have evolved in their own way, which is why they can sound so different. As it is not always clear which records 'fit' into a certain sub genre, you'll find a breakdown of the most notable sub genres below, including a few examples of what that specific style of Trance music sounds like.
UPLIFTING TRANCE
Uplifting Trance is the sub genre lovingly referred to as 'pure Trance' by most Trance music enthusiasts. The style was born around the year of 1996 and has never strayed too far from its initial sound. Compared to other sub genres, Uplifting Trance is more energetic and faster (in tempo/BPM), and largely focuses on one or two lead melodies. These specific characteristics allow for an energetic build-up while simultaneously making room for an extended breakdown that grows toward a powerful beat drop.

Uplifting Trance nowadays seems to be the sole preserve of the (arguably) more credible Trance events. Its energy, tempo and build-up style seem tailored to large-scale events at massive venues, stadiums and festivals. A great example of that are the quintessential A State Of Trance events, which attract tens of thousands of Trance fans with each edition (such as A State Of Trance 950).

PROGRESSIVE TRANCE
Progressive Trance has had many names, often being called Progressive or Progressive House. But no matter the fuzz about the name and the different musical interpretations that come with it, the genre is very melodically oriented. It does not focus solely on one lead melody like Uplifting Trance, but instead uses multiple melodic elements to "progressively" build out the atmosphere of the track.

Progressive Trance generally ranges from 126 BPM to 132 BPM and is often groovier (or at least less straightforward beat-wise) than its uplifting counterpart. Ranging from smooth Trance vibes to the somewhat rawer Electro-inspired implementations of Trance music, Progressive Trance often seems to be the more mainstream outlet of Trance music. It is definitely one of the more diverse sub genres, and therefore could be regarded as the sub genre with the broadest appeal.

VOCAL TRANCE
Even though combining vocals with instrumental music is all but uncommon, Vocal Trance managed to become an actual sub genre. Since Trance music mostly took on a fully instrumental form in its early days, introducing a full set of lyrics was something new and surprising that gained a lot of popularity in a small amount of time.

The dreamy vocals tones in Vocal Trance are often overflowing with delay and reverb effects, which strengthens the emotional feel of Trance music. A great playlist to check out is the Vocal Trance Hits playlist on Spotify. You could also read our in-depth article of the Top 100 Vocal Trance Classics, which also comes with a bespoke playlist.
EPIC TRANCE / ORCHESTRAL TRANCE
Although very similar to Uplifting Trance, Epic Trance (or Orchestral Trance) is often seen as a separate sub genre. This is mainly because of its strong connection to classical music and even film music. Its breakdowns are often much longer and built on a bedrock of string harmonies and melodies, sharing a headspace with orchestral film scores. It's where both worlds collide, and this combination of Uplifting Trance and classical music/film music has been proven to entrance a lot of people more than anything else.

Another thing worth mentioning is that the link between Trance Music and classical music is often shown through other ways as well. There is, for instance, a three-part album series called 'Classical Trancelations', composed by Finnish producer Petri Alanko under his Lowland alias. The three albums feature orchestral versions of some of the biggest Trance classics of all time, which we highly recommend for anyone who's into Trance, orchestral music or both.

GOA TRANCE / PSY TRANCE
Ever since its inception in Goa – a lovely state in the western region of India – Goa Trance (or Psy Trance) has been one of the most recognizable sub genres in Trance music. It is highly melodic like essentially any Trance sub genre, but its sound is also very complex and hard to rival. Originally used to invoke some sort of outer-body experience to the ones dancing to it, Goa Trance's hypnotizing effect comes from its palpitating melodies, super-fast tempo and high-pitched (or spacey) sound effects. Taking that into consideration, Goa Trance is the sub genre that comes closest to the literal meaning of the word 'Trance'.
OUR TRANCE MUSIC ARTISTS
We have been releasing our fair share of Trance music since Armada Music was founded in 2003, often through some of the genre's most reputable artists. Apart from the legions of Trance acts releasing their music on Armada Music-operated labels such as Armada Captivating, Armind, A State Of Trance, Flashover Recordings, InHarmony Music and Who's Afraid Of 138?!, the label exclusively represents Trance titans such as:
Allen Watts
Andrew Rayel
Chris Schweizer
Davey Asprey
Fatum
Giuseppe Ottaviani
Husman
Maarten de Jong
Tempo Giusto
Browse new Trance music