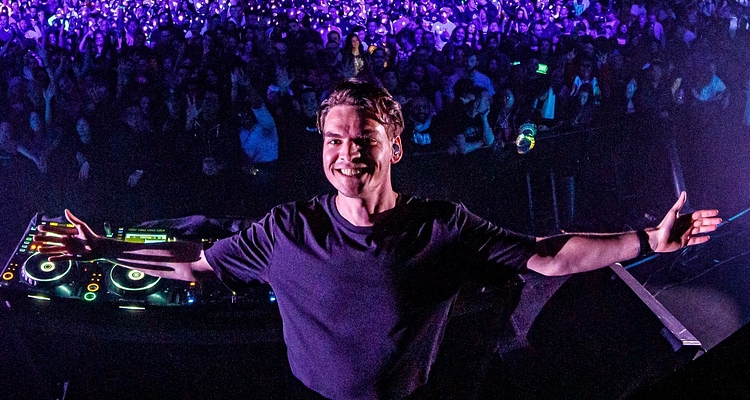 Rodg Recalls Everlasting Memories With Third Solo Album: 'Evocations'
'Evocations,' the third album of Rodg is out now! It is designed to help listeners feel the moment while making sure the memories of the past will last forever.

'Evocations' brings forth some of Rodg's most captivating creations to date. From collaborations with the likes of Maxim Lany, Dezza, and Super8 & Tab to instant fan favorites such as 'Crossroads', 'Definite Form', and title track 'Evocations'. The album touches on the everlasting memories of all who listen, offering them the chance to relive those amazing moments in the best possible way.


Rodg: "Evocation is the act of bringing or recalling a feeling, memory, or image to the conscious mind, and that's what all those records on the album are to me. They draw from the memories of tours, of shows, of live streams, of moments with friends or family, of working with friends on music, and more recently, of missing those people. It recalls what inspires me. 'Evocations' translates all those experiences – and the energy I take back into the studio – into the music that shaped up to be my third Progressive album."
Rodg, who recently did a 24-hour Twitch Livestream alongside Ruben de Ronde to tease various tracks from the 'Evocations' album, has been receiving plaudits from leading figures across the electronic music spectrum. Championed by grade A individuals such as Above & Beyond, Armin van Buuren, Cosmic Gate, David Guetta, Ferry Corsten, Markus Schulz, Martin Garrix and Paul van Dyk, he has released his music on avant-garde labels such as Armada Music, Statement! Recordings, Anjunabeats, Axtone, and Zerothree, all the while showcasing his coveted signature sound on the live front with high-impact performances at Ultra Music Festival, Tomorrowland, Transmission, A State Of Trance, and more.
Listen or Download