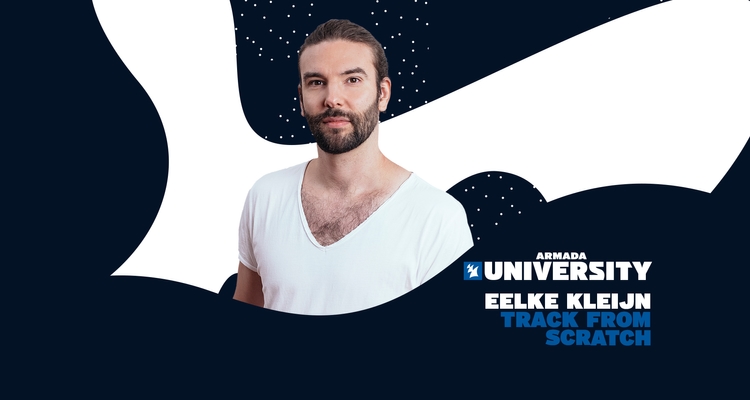 Over five hours of exclusive content
Platform: Cubase
Lifetime access on FaderPro
Money back guarantee
$59,99
BY PURCHASING THIS STANDALONE COURSE, YOU GET LIFETIME ACCESS TO STREAMING THE COURSE ON FADERPRO.COM + GUARANTEED DEMO FEEDBACK FROM THE ARMADA UNIVERSITY TEAM ON ONE TRACK.

"Every track you produce has to stand the test of time and bring something new to the table."

To Eelke Kleijn, one of electronic music's most lauded multi-discipline composers, this is the most important aspect of music production. And if you want to be able to produce a track that fits these criteria, his brand-new music production masterclass with Armada University and FaderPro is a must-watch.

Throughout this five-plus-hour course, Eelke Kleijn takes you through his entire production process from a blank template to the finished track: 'Control' from his 'Oscillations' album. Whilst working on, editing and remixing parts of the track, the Dutchman explains everything you want and need to know about music production, such as how to create signature melodies, how to enhance your track's atmosphere with reverb and what details and stages of music production need extra focus in order to achieve greatness.

No matter the level you're at or the genre you produce, you want your music to be remembered. And Eelke Kleijn's 'Track From Scratch' masterclass will surely inspire you to create great music that's equally timeless.