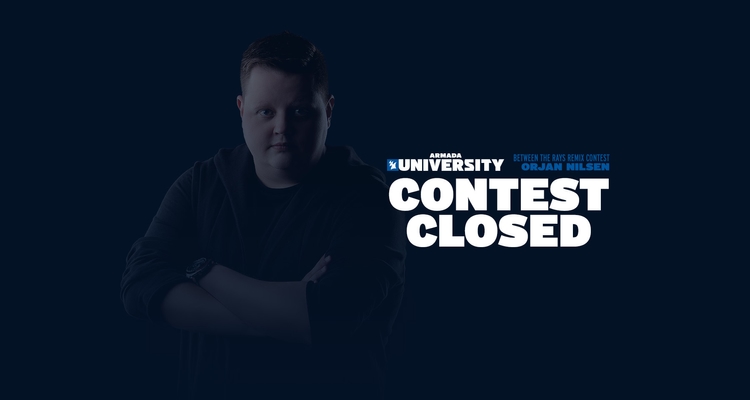 Orjan Nilsen

'Between The Rays' Remix Contest
This contest is now closed, and the winners have been announced:

#1: Element115
#2: Flaor
#3: Eugenio Tokarev
We will update this page when the winning remix is officially released!

Until then, you can listen to the original track via the Spotify player to the left.
This contest is now closed. Please find the original contest description below.
----------------------------------------------------------------------
In this brand-new remix contest, we're giving you the chance to remix 'Between The Rays', one of the most iconic Trance cuts from the hands of Orjan Nilsen.

The prizes:
1st place: Your remix will be officially released on Armada Music.
2nd place: You will receive a copy of Ableton Live 10 Suite (valued at $599) and a one-hour session of 1-on-1 online product training with a Certified Ableton Trainer.
3rd place: You will receive guaranteed demo feedback from Armada Music's A&R team on one (1) track.

Excited? Here's what you have to do:
- Click the below button to visit the remix contest page on LabelRadar.
- Download the stems and create your best remix!
- Submit your remix via the same LabelRadar page before August 31, 2020.
- We will announce the winner(s) approximately one month after the contest ends.
Please note that you are only allowed to use the stems for the purpose of the contest. Due to copyright matters, Armada Music cannot give you permission to upload a track that contains the stems to a portal (e.g. Spotify, YouTube, SoundCloud etc.).
Enter The Remix Contest