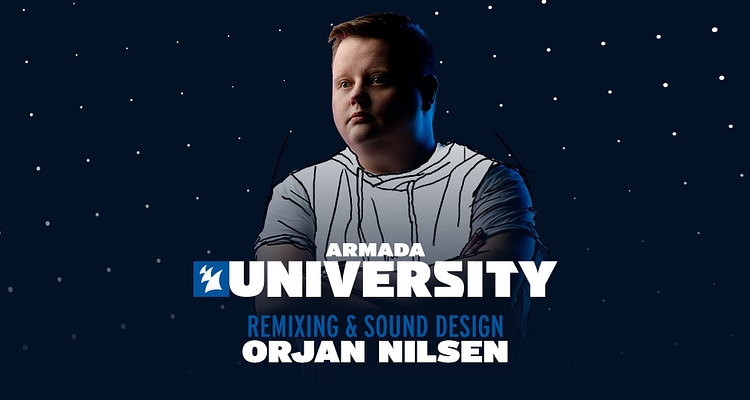 1 hour, 47 minutes of exclusive content
Platform: Cubase
Lifetime access on FaderPro
Money back guarantee
$49,99
BY PURCHASING THIS COURSE, YOU GET LIFETIME ACCESS TO STREAMING THE COURSE ON FADERPRO.COM + GUARANTEED DEMO FEEDBACK FROM THE ARMADA UNIVERSITY TEAM ON ONE TRACK.
Please meet Ørjan Nilsen, a Norwegian dance music icon who rose to fame over a decade ago before smashing into the DJ Top 100 at no. 32 in 2011. Thanks to his knack for producing epic, chunky and groovy bangers, he made it onto the shortlist of Armada Music, Armin van Buuren and countless other top-flight labels and artists in the scene.
After an incredibly successful first course and a high demand from students for more knowledge from the man, Ørjan now delivers a "How To" on remixing. As he shows and tells how he went about remixing Loud Luxury's global smash hit 'Body', he goes through key topics such as vocal processing, building the drop, choosing the right drums, layering sounds and much more.And if that wasn't already something to get excited for, Ørjan also shows you the ropes of sound design.
In the second part of this course, he shows you how he went about making his signature sound(s), teaching topics such as creating his signature kicks and the "Orjan Trance basslines", his renowned lead sounds, the chain bus and his acclaimed plucks and arps.