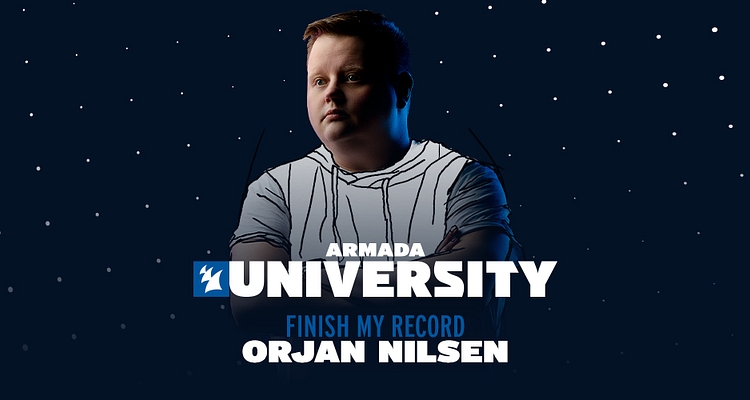 2 hours, 20 minutes of exclusive content (incl. Spanish subtitles)
Platform: Cubase
Lifetime access on FaderPro
Money back guarantee
$49,99
BY PURCHASING THIS COURSE, YOU GET LIFETIME ACCESS TO STREAMING THE COURSE ON FADERPRO.COM + GUARANTEED DEMO FEEDBACK FROM THE ARMADA UNIVERSITY TEAM ON ONE TRACK.
If you're going to mention the name of Ørjan Nilsen in a conversation, chances are you've also called him a master of melodies a number of times. Since he got picked up by Armin van Buuren himself for his debut release on Armada Music, the Norwegian star producer dropped masterpiece after masterpiece, from iconic tunes such as 'La Guitarra' and 'Between The Rays' to his recent artist album, 'The Devil Is In The Detail'. In this incredible 'Finish My Record' course, you get to see how Ørjan Nilsen crafts up his finely tuned and lauded sound. See him create melodies, manipulate samples, create signature effects and atmospheres and much more as he becomes your tutor and reveals his signature production techniques.

NOTE: This course was previously tied to a Finish My Record contest, challenging you to finish his record. The contest has ended, but you still get the project files when you purchase this course.