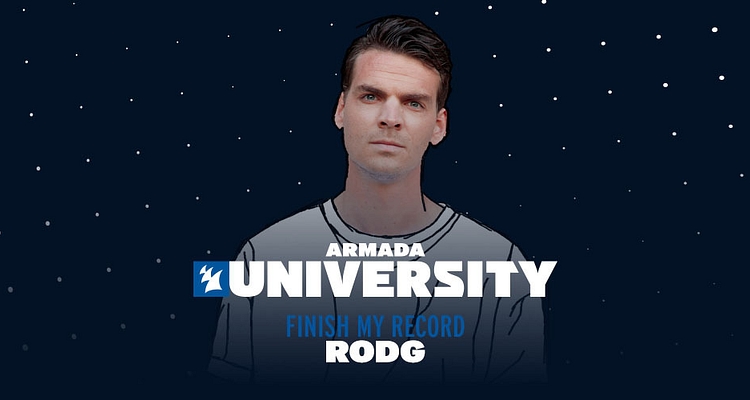 1 hour, 30 minutes of exclusive content
Platform: Ableton
Lifetime access on FaderPro
Money back guarantee
$49,99
BY PURCHASING THIS COURSE, YOU GET LIFETIME ACCESS TO STREAMING THE COURSE ON FADERPRO.COM + GUARANTEED DEMO FEEDBACK FROM THE ARMADA UNIVERSITY TEAM ON ONE TRACK.
In a world jam-packed with one-hit wonders, extremely consistent dance music producers have always been sought after. And that makes Rodg one of the rare-breed. The humble Dutchman is one of Armada Music's best kept secrets, and he continues to impress on every single occasion by delivering top-notch releases on a regular basis, which is why Armin van Buuren himself named Rodg as 'One Of The Best Producers Of 2016'.

In this course-driven contest, Rodg not only lays down the foundations of an incredible single, but also invites you to cook up your own edit. He explains how he created his signature sound in Ableton, builds a track from scratch and has given you full access to his parts so you can finish up his record and possibly win a collaboration with him on Armada Music.NOTE: This course was previously tied to a Finish My Record contest, challenging you to finish his record. The contest has ended, but you still get the project files when you purchase this course.