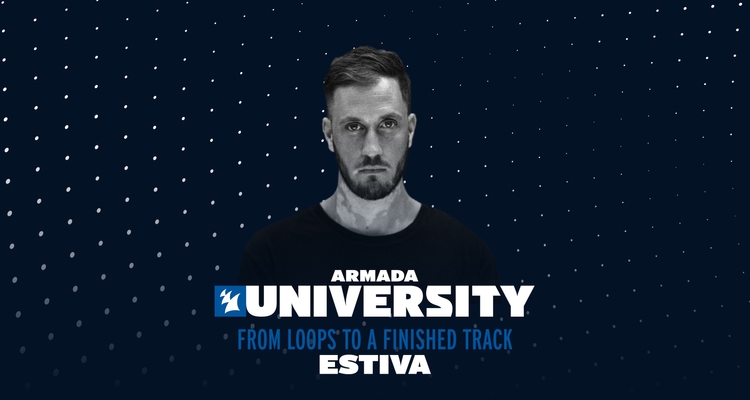 Estiva

From Loops To A Finished Track
3 hours, 10 minutes of exclusive content
Platform: FL Studio
Lifetime access on FaderPro
Money back guarantee
Project file included
$49,99
BY PURCHASING THIS COURSE, YOU GET LIFETIME ACCESS TO STREAMING THE COURSE ON FADERPRO.COM + GUARANTEED DEMO FEEDBACK FROM THE ARMADA UNIVERSITY TEAM ON ONE TRACK.
You guys know Estiva right? The Dutchman, who can count some of electronic music's greatest as his committed supporters, produces a unique and eclectic blend of progressive, melodic techno, trance and anything in between. He has already done an amazing masterclass with us called 'In The Studio', and he's back with another incredible music production course: 'From Loops To A Finished Track'.
In this course, Estiva shows you what it's like to be stuck on an 8-bar loop and how to get out of that miserable situation and actually finish that track. It's one of the hardest things to master, but Estiva nails the explanation as he takes you through all the steps, helping you find new elements that will actually push you to finish the track.