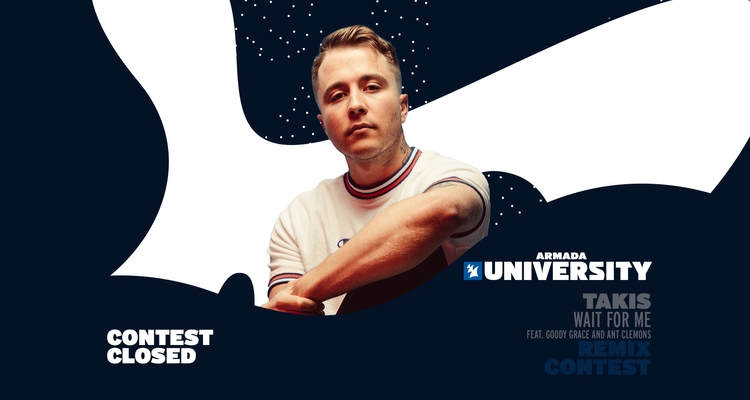 Takis

'Wait For Me' Remix Contest
Please meet Takis, one of the most unique artists on the Armada Music roster. The Canadian producer recently released his incredible, collaboration-packed debut album titled 'Welcome Home – Season 1', and we're giving you the chance to ride that wave of momentum through an official remix release of the album's lead single: 'Wait For Me' featuring Goody Grace and Grammy-winning singer Ant Clemons.

The prizes
1st place: Your remix will be officially released on Armada Music.
2nd place: You will receive one copy of Ableton Live 11 Suite (valued at $599) and a one-hour session of 1-on-1 online product training with a Certified Ableton Trainer.
3rd place: You will receive one Armada University course of choice and guaranteed demo feedback from Armada Music's A&R team on one track.

Excited? Here's how you can enter:
Step 1: Click the below button to download the stems and create your best remix to date.
Step 2: Submit your remix via the opportunity page on LabelRadar before January 24.
Step 3: We aim to announce the winner(s) approximately one month after the contest ends.

Please note that you are only allowed to use the stems for the purpose of the contest. Due to copyright matters, Armada Music cannot give you permission to upload a track that contains the stems to a portal (e.g. Spotify, YouTube, SoundCloud etc.).
Download The Stems
Send In Your Remix