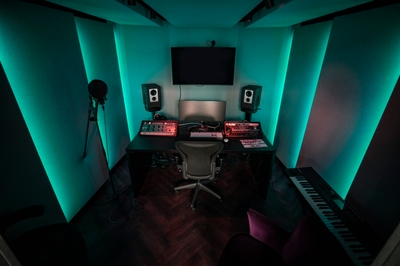 Guaranteed Demo Feedback
From Armada Music's A&R team
It can be difficult to get feedback on a track you made. Labels respond with a "no" or "sorry, not interested" most of the time, if you get a response at all. That's why launched this feature for guaranteed demo feedback on Armada University. Here's how it works:
Each time you purchase an Armada University course* separately (not via their monthly subscription model) on FaderPro.com, you get special LabelRadar credits. These allow you to send one track of choice directly to Armada Music's A&R team. They will listen to your track, bundle their notes and send you a full demo feedback report in return, including a detailed star rating and a few personal words. That way, you get an extra push in the right direction with valuable tips and tricks tailored to your current production level. Due to the popularity of the feature, it may take us up to four weeks to send you the full demo feedback report.

NOTE: Demo feedback credits will not be granted when courses are purchased at a discount greater than 40%. It can take up to five working days for us to process your purchase and assign the credits. If you haven't received the credits by then, please send an e-mail to [email protected].

Get Guaranteed Demo Feedback
IMPORTANT NOTES/FAQ ANSWERS:
The 'Live Series' courses and our 'Getting Started with Electronic Music Production' course are excluded from this feature.
To everyone who has purchased one of our courses this year (2020) and hasn't yet used his/her code (supplied through our previous demo feedback system), we have converted your code to credits and sent you an e-mail (on May 7, 2020) with detailed instructions. Unused codes from courses purchased before Jan 1, 2020 can be redeemed by sending an e-mail to [email protected].