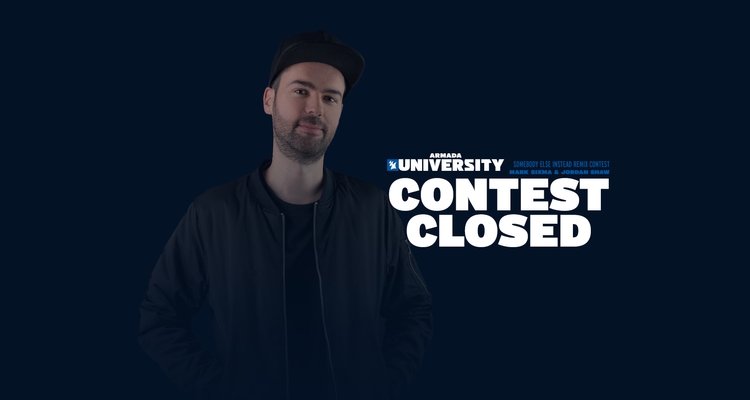 Mark Sixma

'Somebody Else Instead' Remix Contest
This contest is now closed and the winners have been announced!
#1 Danny Julian
#2 Blender
#3 Achilles (OZ)
The Spotify player on the left side will feature the winning remix once it's been officially released. Until then, you can use it to listen to Mark Sixma and Jordan Shaw's original track!

Please find the original contest description below:

You guys obviously can't get enough of our remix contests, so here's another chance to win an official remix release on Armada Music. The one and only Mark Sixma recently stepped out of his comfort zone to create 'Somebody Else Instead' featuring Jordan Shaw, and he's now giving you the chance to create your own version of his incredible record, which you can listen to here!

Excited? Here's how you can enter:
Step 1: Click the below button to visit the remix contest page on LabelRadar. You can also view the full list of prizes there.
Step 2: Download the stems and create your best remix to date!
Step 3: Submit your remix before February 14, 2021.
Step 4: We aim to announce the winner(s) approximately one month after the contest ends.

Please note that you are only allowed to use the stems for the purpose of the contest. Due to copyright matters, Armada Music cannot give you permission to upload a track that contains the stems to a portal (e.g. Spotify, YouTube, SoundCloud etc.).
Enter the Remix Contest