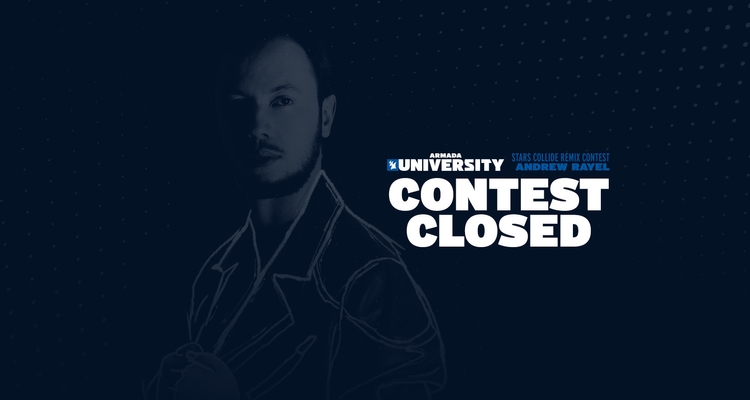 Andrew Rayel

'Stars Collide' Remix Contest
This contest is now closed, and the winners have been announced.
Together with Andrew Rayel, we listened to all of your remixes, and we can safely say that the sheer amount of quality productions made our decision a whole lot tougher. That being said, the winners of Andrew Rayel's 'Stars Collide' remix contest on Armada University are:

#1: Eli & Dani
#2: Frozen Skies
#3: Arggic
You can listen to Eli & Dani's contest-winning remix of 'Stars Collide' via the Spotify player to the left (or by hitting the button below)
Please find the original contest description below.
Ready for another free-to-enter remix contest? This time, you're getting the chance to remix Andrew Rayel & Robbie Seed's recent Beatport #1 track: 'Stars Collide' (feat. That Girl).

The prizes:

1st place: Your remix will be officially released on Armada Music.
2nd place: You will receive one Armada University course of choice AND guaranteed demo feedback from Armada Music's A&R team on one (1) track.
3rd place: You will receive guaranteed demo feedback from Armada Music's A&R team on one (1) track.

Here's what you have to do:
Click the below link to visit the remix contest page on LabelRadar.
Download the stems and create your best remix!
Submit your remix via the same LabelRadar page before June 7, 2020.
We will announce the winner(s) approximately one month after the contest ends (so mid-July).
Please note that you are only allowed to use the stems for the purpose of the contest. Due to copyright matters, Armada Music cannot give you permission to upload a track that contains the stems to a portal (e.g. Spotify, YouTube, SoundCloud etc.).
Enter the Remix Contest