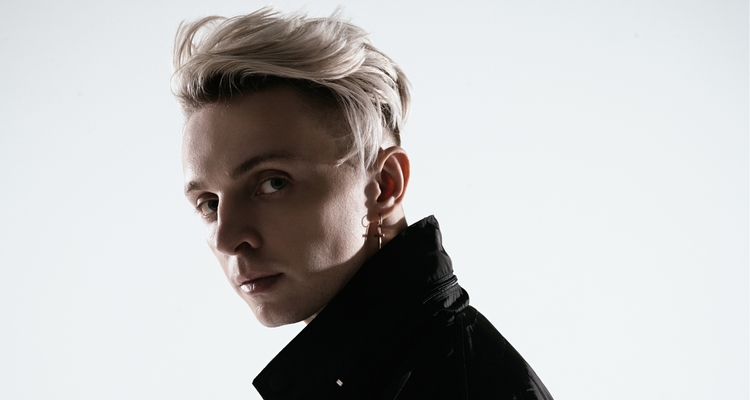 The 10 Best Progressive House Songs Of All Time - According to ARTY
If there's anyone certified to list ten of the best progressive house songs of all time, it has to be ARTY. The Russian DJ and producer has been spearheading the scene for over a decade and continues to cement his name amongst the genre's massive fanbase with every track he puts out, from early-career bangers (e.g. 'Rebound', 'Around The World', 'Kate') to recent hits such as 'Save Me Tonight', 'One Night Away' and 'Those Eyes'. We asked him to create a Top 10 out of the tracks he consider his personal favorites, and that means you've got close to a dozen of incredible progressive house songs to go nuts to.
10. Hybrid - Finished Symphony (Deadmau5 Remix)
I'm starting off this list with Deadmau5's take on 'Finished Symphony' by Hybrid. I will never forget when I first heard it in Armin van Buuren's A State of Trance radio show. This specific remix was the initial and biggest force that made me want to pursue a music career of my own. It has one of the most unique and incredible harmonies I've ever heard in my life.

9. Porter Robinson, Mat Zo - Easy
'Easy' by Porter Robinson and Mat Zo is an amazing blend of both artists' styles. I loved this record when I first heard it and I still do, even though it's been almost ten years since. I trust this counts for lots of other people as well.

8. Alesso vs OneRepublic - If I Lose Myself
This is one of the best crossovers between dance and pop music. There's an incredible synergy between the beautiful vocals of Ryan Tedder and Alesso's mesmerizing hook melody. 'If I Lose Myself' just works its magic every single time.

7. Adrian Lux - Teenage Crime (Axwell & Henrik B Remode)
My personal favorite remix by Axwell. It still feels fresh, and I'm still amazed by the amount of energy paced into such a unique production.
6. Sebastian Ingrosso & Alesso – Calling
To me, this track from Sebastian Ingrosso and Alesso is the ultimate and biggest club record thus far. Ten years have passed since 'Calling' was released and I'm still playing it in my live sets. And it blows the roof off every time I do.

5. Tim Berg - Seek Bromance
As much as I love 'Levels', nothing will beat my love for 'Seek Bromance'. Like no other, Avicii could talk to millions of people through his melodies. It remains so to this day, even though Tim is not around anymore.

4. Eric Prydz - Call On Me
Even after all these years, Eric Prydz's 'Call On Me' just doesn't get old. It has had a huge influence on the scene and will forever remain an all-time favorite of mine.

3. Swedish House Mafia - Don't You Worry Child
Everyone who's fond of progressive house music knows how much this track – and Swedish House Mafia in general – meant to the scene. 'Don't You Worry Child' is one of the biggest highlights of the progressive house era and still one of my favorite tracks to this day.
2. Axwell, Steve Angelo, Sebastian Ingrosso & Laidback Luke feat. Deborah Cox - Leave the World Behind
In my opinion, 'Leave The World Behind' by Axwell, Steve Angello, Sebastian Ingrosso, Laidback Luke and Deborah Cox is one of the best dance tracks ever released. Structured in a "Track A to Track B" arrangement, it offers a very fresh take on house music and has just been a fundamental track for dance music overall.

1. Orbital - Halcyon and On and On
My favorite track of all time and the record that started it all for me. The first time I heard Orbital's 'Halcyon and On and On' was in a Hackers movie I watched when I was little kid. It's been stuck in my head since then and I tried to find its name for about eight years, as the movie was on VHS with no titles in the end. The track was so ahead of its time and, in my opinion, shaped the whole era of progressive house that started around 2005-2007.

Looking for more progressive house music? We've got this playlist called ARTY Favourites, which gets updated weekly with ARTY's favorite tunes of the moment. Listen via the Spotify player on the left side of the screen or hit the below button for a truckload of amazing progressive house songs!