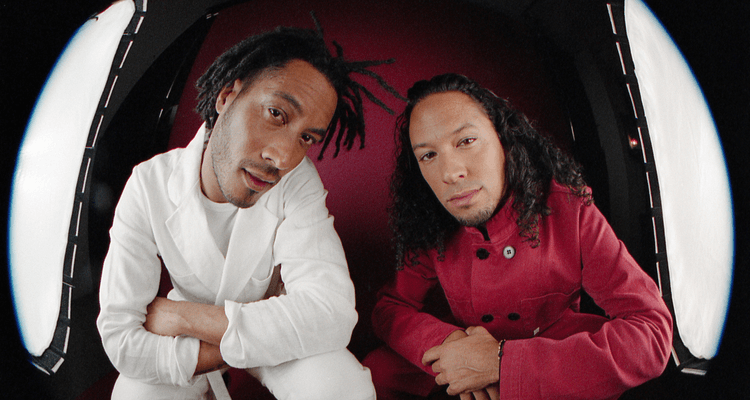 SUNNERY JAMES & RYAN MARCIANO REUNITE WITH YAX.X AND SABRI ON SECOND HIT COLLAB: 'YOU GOT ME CALLING'
May 20, 2022 – Seeing as their last crossover track 'Pray' destroyed dance floors worldwide, it's no surprise the next collab between Sunnery James & Ryan Marciano, YAX.X and vocalist SABRI is set to attack the club circuit in a similar fashion. Joining forces yet again on an epic dance track titled 'You Got Me Calling', they fused their production aesthetics, lush vocals and radiant vibes into a fun and highly energetic tune full of summer appeal.

Listen to Sunnery James & Ryan Marciano and YAX.X feat. SABRI - You Got Me Calling

Energized by the effortless chemistry between the four artists, 'You Got Me Calling' is a frisky and lively banger that vows bopping heads and rocking bodies. Fluently highlighting its intense nature with contagious kicks, the nightlife elements escalate the power of the track as SABRI's enticing vocals accessorize the patterned beats. Sexy, sultry and stimulatingly refreshing, this irresistible track will surely wow international crowds as the staple anthem in this year's sun-kissed and moonlit sets alike.

"Having connected through the club scene in Amsterdam over a decade ago, I initially teamed up with Sunnery and Ryan to release 'Pray' back in 2020", says YAX.X. "2022 has now seen us feeling it right, radical and overdue to get back into the studio to work on a fresh new number. A major shoutout goes out to SABRI for her sensational vocal delivery, and to Sunnery James & Ryan Marciano, whose constant friendship and support keeps the vibe vibing and the groove flowing on tap."

Sunnery James & Ryan Marciano are the archetypal mainstays of the dance music scene. With almost two decades of scene experience under their belt, they're enjoying global success with songs such as 'Savages' (20 million streams), 'Life After You' and 'Summer Thing' (with Dragonette, Cat Dealers and Bruno Martini), are cultivating their trademark sound through their own SONO imprint and frequently travel the world with their Sexy By Nature concept, which has a radio show spinoff that reaches millions of dance music fans on a weekly basis. Coupled with pre-COVID headline slots at the world's biggest festivals (e.g. Tomorrowland, Ultra Europe and Balaton Sound), the Amsterdam-based duo are undoubtedly amongst the most consistent and prolific house acts of the moment.

Raised in Amsterdam, YAX.X (Youri Alexander) kicked off his career with vinyl from the age of 14, and has since been keeping dance floors lit and bouncing in just about every venue the city has on offer. Now solidly entrenched in the international DJ circuit with debuts in Belgium at Tomorrowland 2022 (Sexy By Nature stage) and a list of acclaimed clubs from Hong Kong to Dubai, YAX.X has shared stages and proudly performed alongside an exhaustive list of the industry's finest, from Steve Angello, MK and Sunnery James & Ryan Marciano to Avicii, David Guetta and Pete Tong. In addition to DJing live shows, YAX.X operates as a prolific producer and remixer, listing releases on multiple labels: SONO Music (Armada Music), D-Vine Sounds, Pacha Recordings, Konnekt Music, Hardsoul Pressings, Freakin 909, Bad Manor and many more.