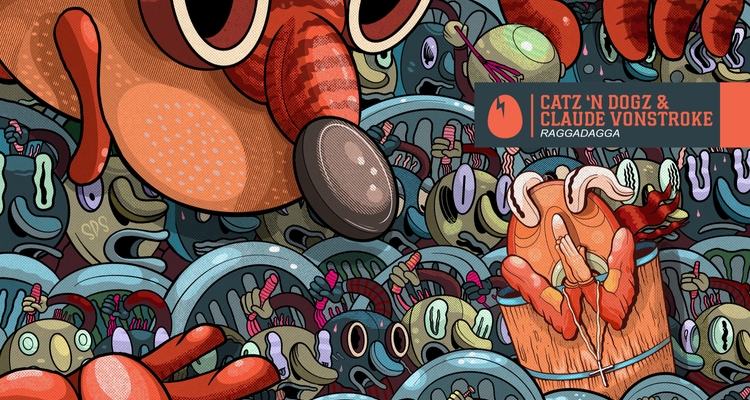 New Music By Catz 'n Dogz & Claude VonStroke, Gouryella & BROHUG
It's New Music Friday! We released a bunch of amazing records in the past few week, and we'd love to highlight several of them to supercharge your weekend. This time, we've got brand-new tracks (and/or remixes) from the likes of Catz 'n Dogz & Claude VonStroke, Gouryella, Alan Fitzpatrick and BROHUG as well as some incredible songs from artists such as Ferreck Dawn, Armin van Buuren, Kasablanca, The deepshakerz, Saint punk, Afro Medusa, Youngr and more.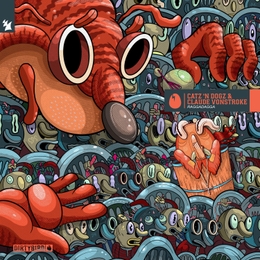 Catz 'n Dogz & Claude VonStroke - Raggadagga / How I Make You Feel
Claude VonStroke and Catz 'n Dogz have known each other for ages and both have remixed each other in the past, but the "Raggadagga" EP is the first full collaboration of the artists. The veteran producers' decades of experience come together for two completely different sounding pieces of music.
"Raggadagga" is a beast - a driving and relentless attention-grabber from the first note, with a vocal chant that puts you in the middle of a tribal gathering.
If 'Raggadagga' is the beast, then "How I Make You Feel" is the beauty - a warm and intimate deep house track filled with layers and emotions.
Listen now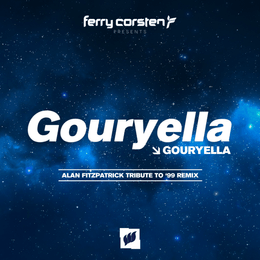 Gouryella - Gouryella (Alan Fitzpatrick Tribute To '99 Remix)
Paying homage to one of the most seminal Trance records of all time, British Techno visionary Alan Fitzpatrick pulls out all the stops with his nostalgia-infused edit of Gouryella's eponymous anthem. Repurposing the iconic melody to balance out the stomping kick drums and dark acid lines, this Tribute To '99 Remix of 'Gouryella' is a celebration of the original's heyday and a nod toward the lasting effect it's had on dance music today.
Listen now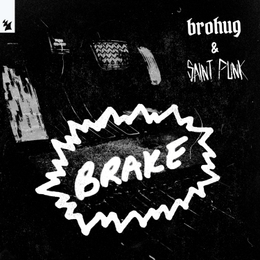 BROHUG & Saint Punk - Brake
Breaking into the scene guns blazing, BROHUG & Saint Punk are taking all the right steps to evoke the kind of dance floor madness the world has been missing out on as of late. With surges of Electro playing catch with gritty vocals and thick bass cuts, 'Brake' will send minds reeling at every occasion.

Listen now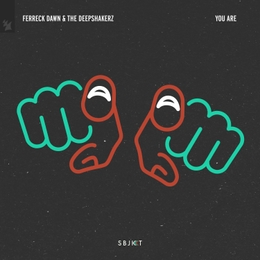 Ferreck Dawn & The Deepshakerz - You Are
Ferreck Dawn's second-ever collab with The Deepshakerz makes for quite the nighttime experience. From the groove-saturated intro to the melodious interlude and catchy vocal phrases, 'You Are' is exactly the kind of record that makes House enthusiasts tick.
Listen now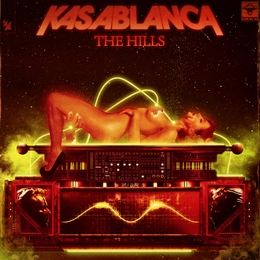 Kasablanca - The Hills
Having solidified their signature Melodic House & Techno sound with their globally supported debut releases 'Hold Me Close', 'Alive' and 'Be There', Kasablanca push onward with another premier Armada Electronic Elements release. Decked out with deep bass growls and synth waves that exude a sense of wonder at every turn, 'The Hills' offers a vast and dynamic soundscape clubbers will embrace with every fiber of their being.
Listen now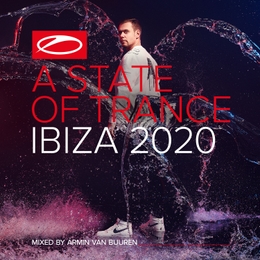 A State Of Trance, Ibiza 2020 (Mixed by Armin van Buuren)
Especially with the less fortuitous developments casting a shadow over this year's summer season, it's important to seize the moment while it lasts, to not take anything for granted and to cherish memories for as long as you can. Some of you may still be able to recall the magic of Ibiza, with the summer sun caressing the skin as you throw your hands in the air and lose yourself in the music until the day turns to night and back again. That feeling of euphoria may seem far away now, but Armin van Buuren is pushing it back within reach with the seventh Ibiza-scented edition of his reputable A State Of Trance mix album series: 'A State Of Trance, Ibiza 2020'.

Decked out with forty phenomenal tracks that make the moment count whenever they're played, 'A State Of Trance, Ibiza 2020' is a haven for those who're aching to get out there and throw themselves into the music again. With big records from the likes of Armin van Buuren ('The Voice' as Rising Star, 'Illusion' with AVIRA and 'I Need You To Know' with Nicky Romero), Above & Beyond ('Reverie'), Andrew Rayel ('Everything Everything'), Giuseppe Ottaviani ('Till We Meet Again'), Orjan Nilsen ('Sankthansaften'), Tom Staar (remix of Solarstone's 'Seven Cities') and more, this year's installment aims to make up for lost time by giving you a selection of amazing tracks that radiate the same sense of wonder you'd get with an A State Of Trance night on Ibiza.

Though it´s a bit hard to imagine now, we will party under the Ibiza sun again. And 'A State Of Trance, Ibiza 2020' is here to make sure you´re ready to seize the moment when that day arrives.
Listen now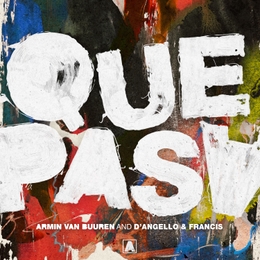 Armin van Buuren and D'Angello & Francis - Que Pasa
Touted the destroyer of sound systems, Armin van Buuren's first-ever collab with D'Angello & Francis is definitely not for the faint of heart. With slamming kick drums and blazing synths taking charge alongside colorful vocals and lyrics taken from Coati Mundi's 'Que Pasa/Me No Pop I', 'Que Pasa' won't hold back in roughing up the crowd.
Listen now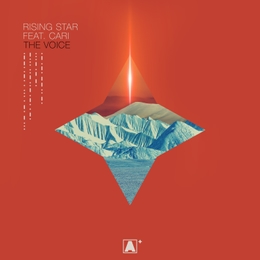 https://ARMD1555.lnk.to/TheVoice
Following last year's 'Cosmos' with Alexandra Badoi, Armin van Buuren honors his roots with another phenomenal record under his Rising Star moniker. With a blissful breakdown and Cari's heavenly vocals leading up to the purest of melodies and a full-force drop, 'The Voice' calls out to Trance fans worldwide.
Listen now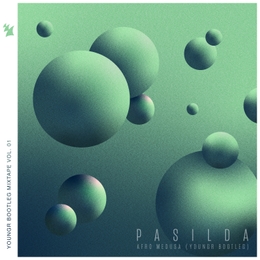 Afro Medusa - Pasilda (Youngr Bootleg)
Turning Afro Medusa's iconic record completely on its head, Youngr updates and reinvents 'Pasilda' to his heart's content. With eruptive vocals, fresh hooks and a flurry of sun-kissed vibes that pull listeners in, this bootleg ticks all the boxes of a genuine dance floor hit.
Listen now
Want more new music? Check out our Top 100 playlist to the left or hit the button below to visit our Music page.
Visit the Music page