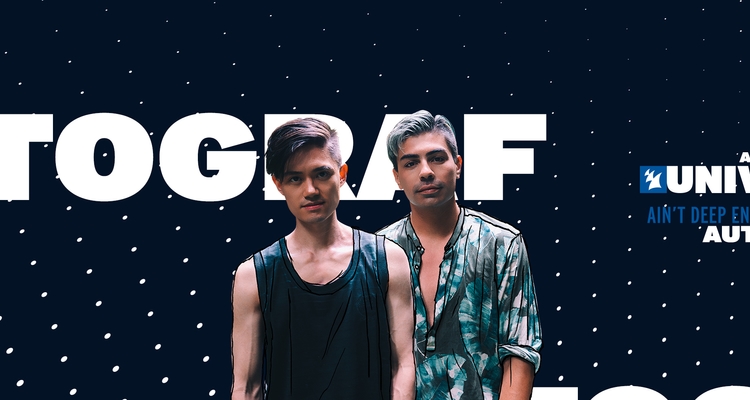 JOIN ARMADA UNIVERSITY AND AUTOGRAF'S NEW REMIX CONTEST
Are you guys up for another free-to-enter Armada University remix contest? Well then, please meet Autograf. The U.S. duo has had a steady output of successful releases (e.g. 'Nobody Knows' feat. WYNNE, 'Simple' feat. Victoria Zaro, 'Dead Soon' feat. Lils & Bonsai Mammal) and saw their music licensed in popular television series such as Netflix's 'The Innocents', NBC's 'The Blacklist' and major ad campaigns from global brands such as Louis Vuitton.
They are soon to release their debut album – 'The Ace Of You' – on Armada Music, and are giving you the chance to remix the lead single of the album, 'Ain't Deep Enough'. This remix contest is hosted in collaboration with LabelRadar, and the winner will see his or her remix officially released on Armada Music, so bring your A game.

Step 1: Head over to the Autograf contest portal at LabelRadar to download the stems.
Step 2: Upload your submission via the LabelRadar contest portal before March 1.
Step 3: Review other submissions via the LabelRadar mobile app.
Step 4: Receive a notification at the end of the competition on whether your submission won an official release on Armada Music. The winner will be announced in April 2020.
Participate now!
Shop our merch
Autograf