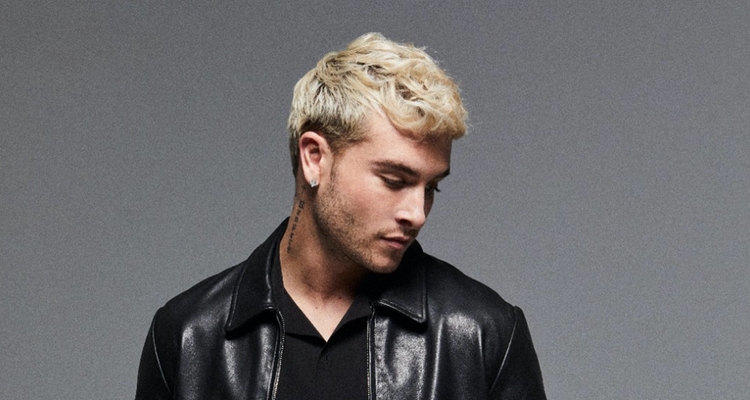 Danny Avila Kickstarts New Direction In Sound With Debut Release On Armada Music: 'Mother & Father' (Feat. Bukhu)
October 1, 2021 – Especially artists that have achieved what Danny Avila has at such an early age could find themselves looking for a breath of fresh air one day. The Spanish DJ and producer, who has consistenty ranked in the Top 60 of DJ Mag's annual Top 100 list for the past five years, found himself at a crossroads and chose to create his own path, leaving his comfort zone to start working on a brand-new concept dubbed Mainstage Techno. His debut record on Armada Music is both the start and the culmination of that courageaous decision: 'Mother & Father' (feat. Bukhu).
Premiered live at this year's digital edition of Tomorrowland, 'Mother & Father' and is the first official release under Danny Avila's Mainstage Techno project. From the hypnotic vocal chants that draw from Mongolian artist Bukhu's 2021 single of the same name to the stomping kick drums and incendiary beat drops, this track carries some serious firepower and makes clear in no uncertain terms that dance floors are meant to be blazing.

"I started working on the Mainstage Techno topic about a year ago, but I decided to not show absolutely anything about it until I was 100% sure the concept was ready and the music too", Danny Avila says. "For me, the best way to present new music was at Tomorrowland. I come from a very different background than most of the EDM artists, I started djing in Marbella and Ibiza when I was very young and I grew up listening to completely different music than what I am probably known for. So underground music has always been a part of me. And this past year made me think a lot. I figured there was not that much exciting new music to play anymore, and I also reached a point where I just wanted to do my own thing. I wanted to not care about what the artists are playing before or after me, what trend is popular right now or where in the world I play. Mainstage Techno is a combination of pure underground sounds, but in a more energetic and faster structure. It fits my vision on stage, but with a completely different approach when it comes to the sound. It's dark, it's edgy and it will definitely be the new Danny Avila."

Still the highest ranking Spanish act ever in DJ Mag's annual Top 100 DJs list, Danny Avila has long been a staple in the global electronic music scene. With remixes for A-tier artists such as Gavin James, Tïesto, Krewella, Selena Gomez & Marshmello and Dimitri Vegas & Like Mike, collaborations with the likes of Don Diablo, Sam Feldt, Deorro, NERVO and Lucas & Steve, and headline slots at the world's premier festivals (e.g. Coachella, Ultra Music Festival, Electric Daisy Carnival (EDC), Electric Zoo, Creamfields, Tomorrowland, TomorrowWorld, ZoukOut, Parookaville, Mare Nostrum, Nature One and Airbeat One), Danny Avila cultivates an enormous presence with the dance music landscape, underlined by the 2 million monthly listeners and well over 200 million streams on Spotify alone. Now heading in a new direction sound-wise, Danny Avila is giving everyone within the dance music space an extra reason to keep an eye and ear out.
Listen now