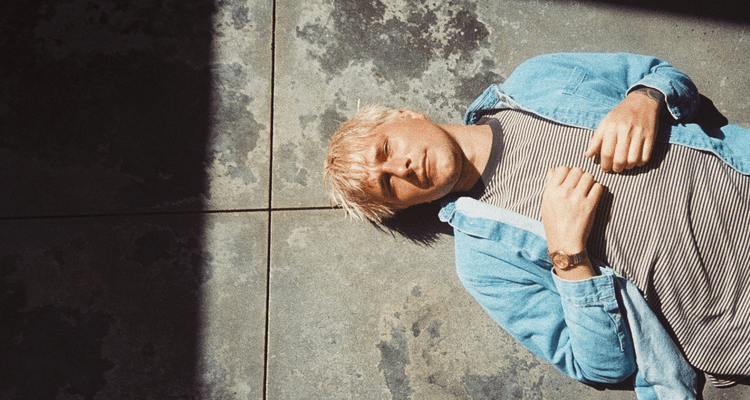 AMERICAN PRODUCER LE YOUTH LINKS UP WITH ANAKIM AND LINNEY FOR THIRD-EVER SINGLE ON ARMADA MUSIC: 'LULLABY'
January 28, 2022 – It's been a little over a year since Le Youth last landed on Armada Music with his trademark sound, but the time has come for the American producer to deliver his long-anticipated third single to the Amsterdam-, New York- and London-based record label. Made in tandem with Anakim and L.A.-based singer-songwriter Linney, 'Lullaby' is such a welcoming song it instantly proves the perfect record to dream to.

Listen to Le Youth & Anakim feat. Linney - Lullaby

Released on Armada Electronic Elements, 'Lullaby' is by far the most soothing cut of recent times. Graced with a super-melodious composition and soul-seeking vocals that touch upon longing hearts, this record will inspire and hearten listeners in the blink of an eye.

"I love being a solo artist, but the more I've grown as a musician and music producer, the more I've learned how advantageous collaborating with other talented people can be", Le Youth says. "Linney being such a talented writer and vocalist and Anakim always pushing boundaries with his productions really created the ideal collaboration for me."

"Due to the effects of Covid, social distancing and the quarantine our world went through, I know a lot of people were having a rough time coping", Anakim
explains. "Many people still are. I wanted to create a special track that would uplift the spirits of anyone who listened to it. I wanted to create something that would transport an individual out of this world and into something more magical. Between Linney, Le Youth and myself, I think we did just that. This is a record I'm really proud of."

"We were inspired by the simplicity of an afternoon in the park", Linney
adds. "The idea of taking a moment to slow down and enjoy the present. Laying in the lush green grass under the shade of a sycamore tree. The shadows of the leaves painting sunlit stars that dance across your skin. The feeling of being so immersed in the moment, that you feel as though you're floating. Lost in a 'Lullaby'."

Wes James a.k.a. Le Youth has been a major force in dance music. His new sound is inspired by the deep melodic House, Techno and progressive sounds that came out of Europe from the likes of Sasha, John Digweed, Eric Prydz and more recently Lane 8, Yotto, and Ben Böhmer. He's racked up numerous records and remixes over the course of his career and a staggering quarter of a billion streams!

It's been a patient road to success for Anakim, the L.A.-based DJ and producer who has recently become a regular in the Beatport Top 100. He released tracks on well-known labels such as Mau5trap, Heinz Music, EIN2 and Desert Hearts Black, performed at Coachella (the iconic Yuma Stage), Electric Daisy Carnival, Art of the Wild, Holy Ship, Beyond Wonderland, Nocturnal Wonderland and more, and went into 2020 as one of Billboard Dance's Emerging Artists.

With over 25 million streams on Spotify and a spine-chilling voice that transcends genres, Linney counts as a unique vocal talent operating across the electronic music landscape. The L.A.-based singer-songwriter, who worked with dance music icon Gareth Emery on his 2020 single 'Yesterday', hit the Billboard Dance Radio Charts Fall 2020 with Tritonal collab 'Electric Kids', lent her voice to staple artists such as Andy Moor and Ummet Ozcan, and saw three of her vocal contributions featured in Armin van Buuren's 'A State Of Trance Year Mix 2020'.