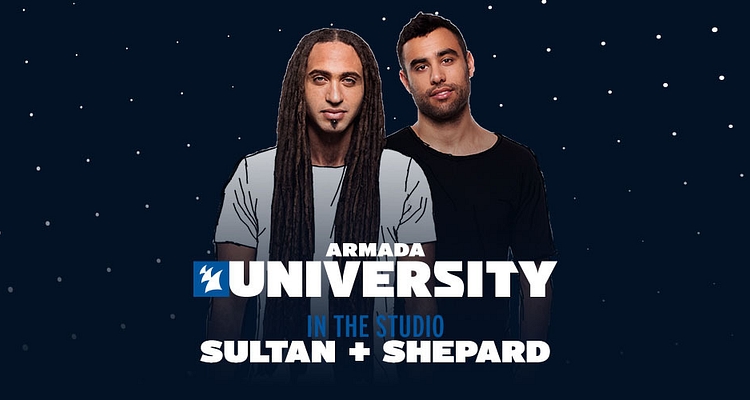 2 hours, 42 minutes of exclusive content
Platform: Pro Tools
Lifetime access on FaderPro
Money back guarantee
$49,99
BY PURCHASING THIS COURSE, YOU GET LIFETIME ACCESS TO STREAMING THE COURSE ON FADERPRO.COM + GUARANTEED DEMO FEEDBACK FROM THE ARMADA UNIVERSITY TEAM ON ONE TRACK.
Who better to learn from than a Grammy-nominated duo who have worked with – and remixed – practically every household name in EDM and Pop, from David Guetta, Dillon Francis and Tiësto to Bruno Mars, Coldplay, Lady Gaga and more. Forming officially as Sultan + Shepard in 2010, it's clear that Ossama Al Sarraf and Ned Shepard's project has gone stratospheric. Now with a multi-release deal with Armada Music and huge back-to-back releases, we head into the studio to reveal the making of their track 'Head Over Heels'. Watch step by step as they build the track from scratch, reveal their production techniques and compositional, melodic methods before explaining how they mix and process tracks to get their Grammy-nominated sound.