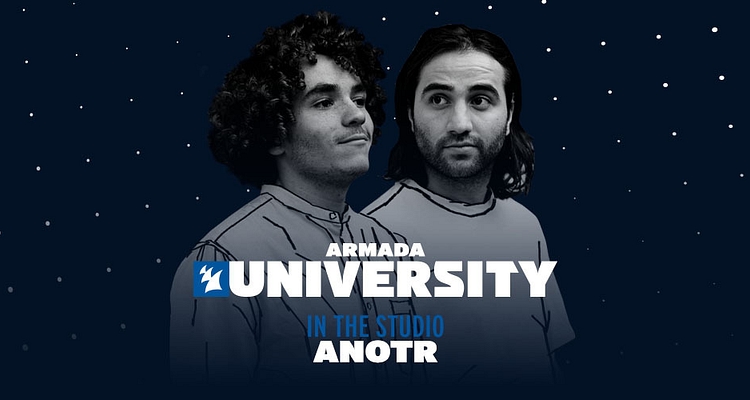 2 hours, 10 minutes of exclusive content
Platform: Logic Pro
Lifetime access on FaderPro
Money back guarantee
$49,99
BY PURCHASING THIS COURSE, YOU GET LIFETIME ACCESS TO STREAMING THE COURSE ON FADERPRO.COM + GUARANTEED DEMO FEEDBACK FROM THE ARMADA UNIVERSITY TEAM ON ONE TRACK.

This young Dutch duo have transitioned quickly from two friends with an attic studio to being touted as future superstars and releasing some of the most exciting tracks. Despite still being in their early twenties, Jesse van der Heijden and Oguzhan Guney have created a unique sound blurring the edges of Tech house and traditional House. In this exclusive course set up in partnership with Armada University, you can watch and learn from their creation techniques as they serve up seven chapters on how they build and arrange a track from scratch, plus nine chapters in which ANOTR break down the production process behind their track 'Cultural Decline'.