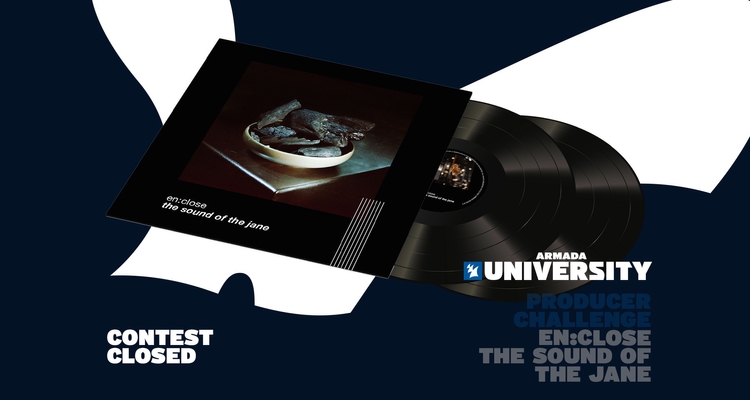 Armada University

en:close - The Sound Of The Jane - Producer Challenge
Do you want to release on a special album alongside big producers such as Gerd Janson, Eelke Kleijn, Maxim Lany, Sebastian Mullaert, Anfisa Letyago and more? Then pay attention, because we're launching a special producer challenge in collaboration with 2-star Michelin restaurant The Jane.

How does it work?
We recorded the kitchen sounds of the Antwerp-based restaurant, asked some of the finest underground artists to translate these into album tracks and now want you to follow in their footsteps by creating your own track with these samples. You can listen to Sebastian Mullaert's 'Whispering Of Knives' to reference the sound we're looking for, but we welcome submissions within all genres as long as the vibe is right.

The prizes
1st place: You will see your submission officially released on the digital album, en:close – The Sound Of The Jane. As an added bonus, you will also win a dinner for two at the 2-star Michelin restaurant (transportation and hotel not included).
2nd place: You will receive one copy of Ableton Live 11 Suite (valued at $599) and a one-hour session of 1-on-1 online product training with a Certified Ableton Trainer.
3rd place: You will receive one Armada University course of choice and guaranteed demo feedback from Armada Music's A&R team on one track.

Excited? Here's how you can enter:
Step 1: Click the below button to download the stems and create your best remix to date.
Step 2: Submit your track via the opportunity page on LabelRadar before March 13, 2022.
Step 3: We aim to announce the winner(s) approximately one month after the contest ends.

Please note that you are only allowed to use the stems for the purpose of the contest. Due to copyright matters, Armada Music cannot give you permission to upload a track that contains the stems to a portal (e.g. Spotify, YouTube, SoundCloud etc.).
Download The Stems
Submit Your Track