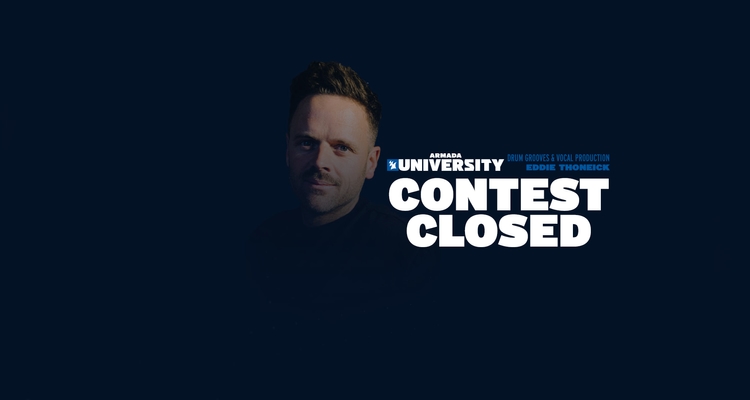 Eddie Thoneick

Drum Grooves & Vocal Production / Demo Contest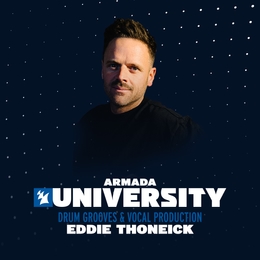 This contest is now closed, and the winners have been announced.
Together with Eddie Thoneick, we decided upon the following winners for the demo contest on Armada University:
#1: Bexxie feat. Ryan Konline – Meant To Be
#2: Street Level - Touch
#3: Akrol – Found Love
Please find the original contest description below:
About a week ago, we released a brand-new course with Eddie Thoneick called 'Drum Grooves & Vocal Production'. In his masterclass, the German DJ and producer discusses his signature drum grooves and processing techniques, as well as the art of vocal production. It offers a lot of information that's vital to any (up-and-coming) producer. But wait, there's more...
We decided to tie a brand-new demo contest to this course!


The Prizes:
#1: An online one-on-one session with Eddie Thoneick where he'll help you turn your demo into an absolute dance floor banger.
#2: Two Armada University courses of choice + two times guaranteed demo feedback.
#3: One Armada University course of choice + one time guaranteed demo feedback.

Important To Know:
We're choosing the winners a bit differently this time. While our recent (remix) contests were meant to reward the entries that scored best overall, this demo contest focuses on the demos that show the most promise or potential. This means that song aspects like originality, arrangement and composition are much more important than your skill level regarding production and sound processing. We want producers of all skill levels to have a shot at winning the contest, and the list of prizes reflects this as well.

How To Enter
Step 1: Purchase Eddie's masterclass. The demo feedback credits you'd normally get for this course allow you to submit your demo to a special opportunity page on LabelRadar.
Step 2: Prepare your best demo and submit it via the aforementioned opportunity page before September 27.
Step 3: Armada Music's A&R team will listen to all demos AND provide the guaranteed demo feedback as we normally would.
Step 4: We will announce the winners near the end of October.

Are you as excited as we are? Hit the button below to visit the course page of Eddie Thoneick's masterclass on FaderPro.com.
GRAB EDDIE Thoneick's COURSE TO ENTER THE CONTEST