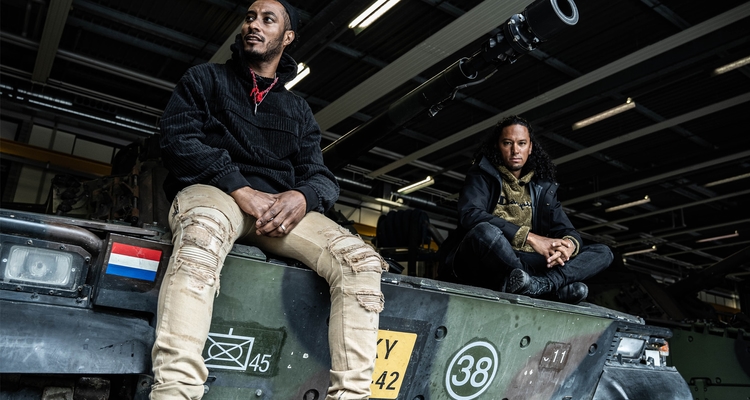 MINISTRY OF DEFENCE X SJRM X ARMADA MUSIC
Those who know Sunnery James & Ryan Marciano can attest to the fact that the Dutchmen are always looking for the most authentic sounds, and their brand-new track sees their efforts come to glorious fruition.

For their latest production the pair teamed up with the Dutch Ministry of Defence to record an array of behind-the-scenes tech sounds, ranging from submarine sonars to Apache rotor blades and the onboard radio of a fighter jet. All of these sounds were included in their production, which soundtracked the Ministry of Defence's new 'The Sound Of Tech' campaign. In the weeks leading up to the song's official release, Dutch fans – the videos are entirely spoken in Dutch – were able to see how Sunnery James & Ryan Marciano recorded these sounds via a series of making-of videos uploaded on Armada Music TV.
"Getting to go behind the scenes of the Ministry of Defense to record all of these sounds for our new track was such an amazing experience. We hadn't done something like that before, and we're super happy with how it all went down and with the end result. We can't wait to share our adventure with everyone via the video series and, finally, the full release of the track on October 22."
Agency: Steam
Art-copy: Steam
Director Armada Music & Olger Ypma
D.O.P. and Edit: Armada Music
Producer: Armada Music
Edit: Armada Music
Music & sounddesign Sunnery James & Ryan Marciano, Armada Music