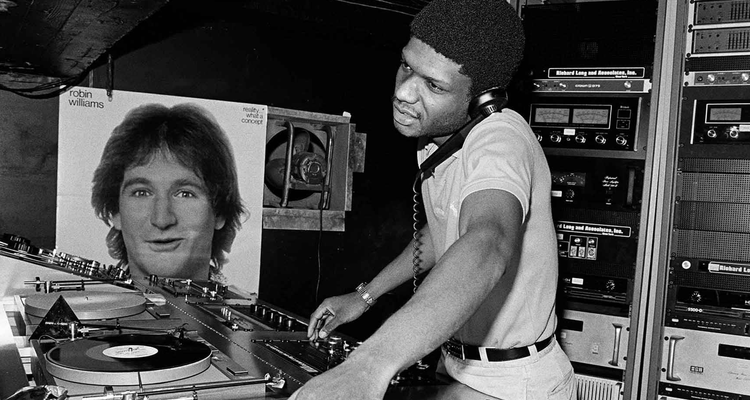 LGBTQIA+ artists who've made a considerable impact on dance music
As a dance music label, we are inherently indebted to the LGBTQIA+ community. In celebration of Amsterdam Pride, we would like to spotlight some LGBTQIA+ artists who've made a considerable impact on dance music over the years.


Think of pioneers like Frankie Knuckles, a black gay man from New York, who laid down the foundation of house music. He started DJ'ing at The Warehouse in Chicago in 1977, where he developed a sound that would later classify as house music. He collaborated with Jamie Principle on iconic house tracks such as 'Your Love' 🏳️‍🌈and 'Baby Wants To Ride' in the early 1980s. Chicago house's drum machine beats and disco influences inspired producers around the world and across generations.
Various other iconic DJs in the early days of dance music were also members of the LGBTQIA+ community, such as Larry Levan (DJ at the Paradise Garage) and Nicky Siano (DJ at Studio 54). Larry Levan was the star attraction at New York's legendary Paradise Garage from 1977 to 1987. He wrote himself into clubbing lore with swashbuckling DJ sets that took in minimal underground disco, funky rock, dub and synth pop, which foreshadowed the house music revolution. Paradise Garage was notable in the history of dance and pop music, as well as LGBTQIA+ and nightclub cultures.
Sylvester, the "Queen of Disco," popularized the disco sound and co-created the hi-NRG genre with producer Patrick Cowley. Their collaboration produced iconic disco hits such as 'You Make Me Feel (Mighty Real)', 'Dance (Disco Heat)', and 'Do Ya Wanna Funk'. Sylvester was also an activist, campaigning against HIV/AIDS. He passed away in 1988 from complications related to the virus and left his future royalties to HIV/AIDS charities. In 2005, he was posthumously inducted into the Dance Music Hall of Fame.🔥
RuPaul, host of 'RuPaul's Drag Race', pioneered drag performance in the nightlife scene. From the Celebrity Club in Atlanta to the Pyramid Club in New York City with Lady Bunny, RuPaul made a name for himself. In 1993, his dance album 'Supermodel of the World' was released, featuring the hit track 'Supermodel (You Better Work)'. The song reached number 45 on the Billboard Hot 100, propelling RuPaul and drag into the mainstream. It was a groundbreaking dance-pop achievement. 🏳️‍🌈
More recently, Honey Dijon, an American DJ, producer and electronic musician based in New York City and Berlin, was raised in Chicago's South Side in the 1970s. A witness to the birth of house music in the city, she is a vocal advocate of trans rights and awareness, and uses her platform to share her experiences as a black trans woman in the dance music industry. In 2016, she was interviewed by Channel 4 on the issue of trans visibility, and in 2017, she led a roundtable discussion at MoMA PS1 focused on finding safety and creative expression within the New York club scene. In 2022 she remixed 'Harry Romero – Tania', which we are very proud of. 🎵🏳️‍⚧️
In the header we used a photo by Larry Levan in the DJ booth at Paradise Garage in 1978. Photograph: Bill Bernstein.