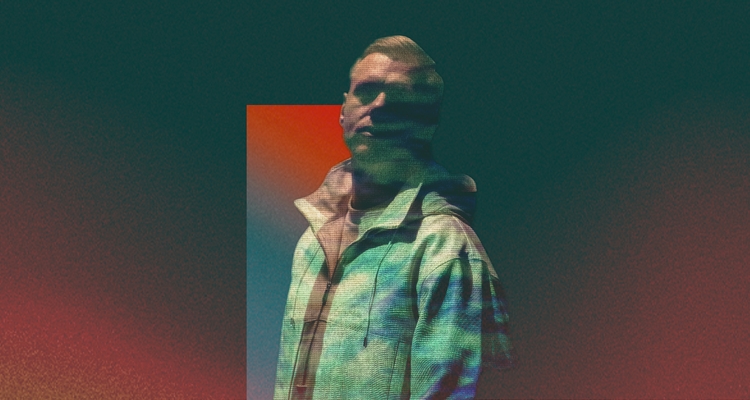 Armin van Buuren's new album 'Feel Again' is here with lead single 'On & On'!
Today, Armin van Buuren released his eighth studio album, 'Feel Again'. Captained by brand-new single 'On & On' — a link-up with British duo Punctual and London-based singer-songwriter Alika, and a heavily requested ID track since last year's summer — the album is chock-full of collaborations with artists across the musical spectrum (R3HAB, Owl City, Matoma, Teddy Swims, Gareth Emery, JC Stewart and more), echoing its aim to bring people together.
In its entirety, 'Feel Again' was born out of Armin van Buuren's disconnect with family, friends and fans during the pandemic. He felt out of place and uninspired, and found it hard to cope with the fact that not everyone can be pleased. So he reformed his life routines, took up meditation to calm the storm and did everything he could to negate the numbness. What he ended up with was a newfound love for music and an incredible album that reflects three different stages of feeling and inspiration: 'Feel Again'.

Interlocking singles such as 'Come Around Again', 'One More Time', 'Easy To Love' and 'No Fun', the 'Feel Again' album sonically represents the journey of an artist extraordinaire radically looking for harmony within himself. Its 34 tracks may be different in terms of sound, but together, they reflect an equilibrium that could only come from a man in balance.

"I'm stoked and proud to finally share the full album," said Armin van Buuren. "To me, 'Feel Again' signifies a new beginning, as being lost without actively realizing it can whittle away at who you are. I'm happy to have found a new balance and a reinvigorated love for music, and I hope the album will remind and encourage listeners to stay connected and true to themselves."

From reconnecting with friends, family and fans to finding inner peace, 'Feel Again' means acknowledging harsh truths, finding out what really matters and letting that power a new step forward. Because in the evergreen words of Armin van Buuren himself, "we're still learning and will never stop learning till the day we die".
'Feel Again' Tracklist

Feel Again, Pt. 1

1. Armin van Buuren feat. Wrabel - Feel Again

2. Armin van Buuren - Oumuamua

3. Armin van Buuren x The Stickmen Project - No Fun

4. Armin van Buuren & Sam Gray - Human Touch

5. Armin van Buuren & Billen Ted feat. JC Stewart - Come Around Again

6. Armin van Buuren - Let You Down

7. Armin van Buuren feat. Jesse Fink - Start Again

8. Armin van Buuren feat. Lucky Lou - Pas de Bourree

9. Armin van Buuren & R3HAB feat. Simon Ward - Love We Lost

10. Armin van Buuren & AVIRA vs Chicane - Offshore


Feel Again, Pt. 2

1. Armin van Buuren feat. Maia Wright - One More Time

2. Armin van Buuren & Blasterjaxx feat. 24h - Superman

3. Armin van Buuren & Gareth Emery feat. Owl City - Forever & Always

4. Armin van Buuren feat. Philip Strand - Roll The Dice

5. Armin van Buuren feat. Scott Abbot - I'm Sorry

6. Armin van Buuren - Computers Take Over The World

7. Armin van Buuren - Clap

8. Armin van Buuren feat. Simon Ward - Hey (I Miss You)

9. Armin van Buuren - Something Beautiful

10. Armin van Buuren & Diane Warren feat. My Marianne - Live On Love

11. Armin van Buuren feat. Husky - Shot At Love


Feel Again, Pt. 3

1. Armin van Buuren & Azteck - Tocando El Sol

2. Armin van Buuren & Wildstylez feat. PollyAnna - Typically Dutch

3. Armin van Buuren & Matoma feat. Teddy Swims - Easy To Love

4. Armin van Buuren feat. Stuart Crichton – Dayglow

5. Armin van Buuren & Blasterjaxx – La Bomba

6. Armin van Buuren feat. ZOI – Do Right

7. Armin van Buuren & Punctual feat. Alika – On & On

8. Armin van Buuren feat. Vanessa Campagna - Vulnerable

9. Armin van Buuren feat. Matluck – Letting Go

10. Armin van Buuren & Cosmic Gate – REFLEXION (ASOT 2023 Anthem)

11. Armin van Buuren feat. ALBA – State Of Mind

12. Armin van Buuren & Ahmed Helmy - Rhythm Inside

13. Armin van Buuren feat. Wrabel - Feel Again (Reprise)