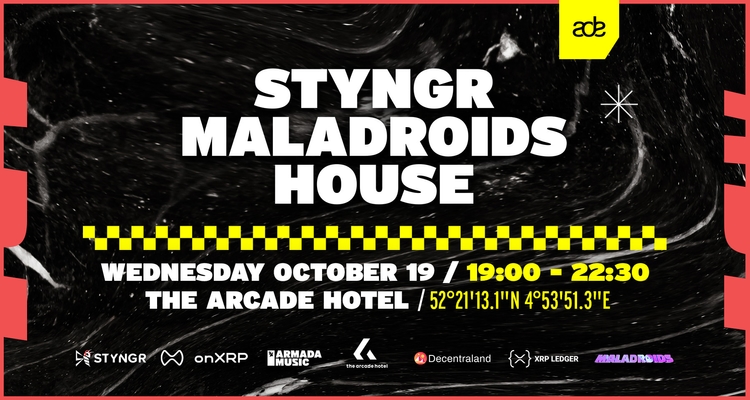 Styngr Maladroids House Album Launch with Tom Staar and Kryder
Tom Staar and Kryder, two major electronic music artists currently signed to Armada Music, are launching their new, collaborative album as the exclusive soundtrack of Maladroids, the hotly anticipated Web 3 video game that recently saw its release.

On Wednesday, October 19 come celebrate with us as Styngr, Ripple, and Armada Music host an on-site House Party at the Arcade Hotel Amsterdam. If you can't make it there will be a virtual house party where Tom Staar and Kryder will perform an exclusive set to share some of the upcoming music. The show will be livestreamed in Decentraland and a unique rare drop of Styngr wearables will be given to the first attendees.