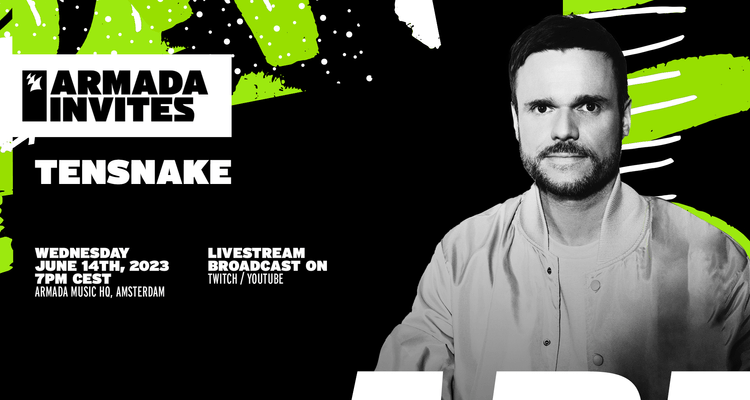 Tensnake is set to release his highly anticipated new album 'Stimulate', and to ignite your dance floor skills and tantalize your ears, he is hosting 'Armada Invites' on Wednesday June 14th.

Get ready to immerse yourself in an extraordinary experience as the Armada Music in-office club transforms into a vibrant setting, offering you the first exclusive preview of the album. With support from a select group of yet-to-be-revealed tastemakers, this upcoming edition of 'Armada Invites' on Wednesday, June 14th is an event you don't want to miss.Do you want to be a part of 'Armada Invites: Tensnake at the Armada Music HQ in Amsterdam? Sign up below for a chance to win two tickets to this exclusive party. And yes, we're excited to share that free drinks are on the house! Hurry up, as capacity is extremely limited. Winners will receive their tickets shortly before the event.The entire evening will be broadcasted live on the Armada Music Twitch, YouTube, and Facebook channels, ensuring that no matter where you are, you can join in on the excitement.

RSVP now to secure your spot.NOTE: This is an 18+ event. Please ensure you bring a valid ID for entry.