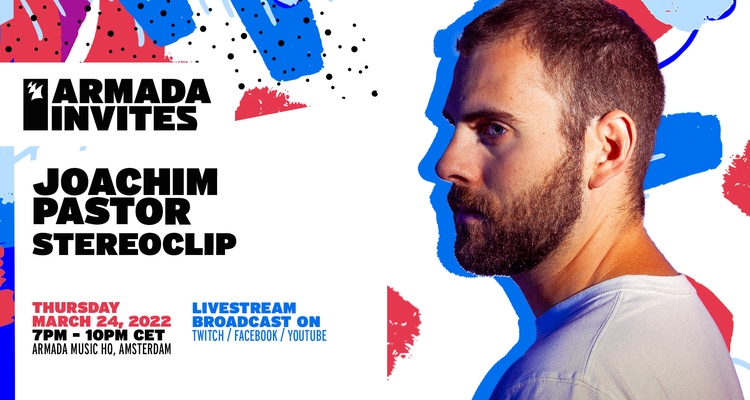 Armada Invites Joachim Pastor, Stereoclip
- Back after two years!
We're beyond excited that after two years we're finally able to invite you back into our office again!!

Thursday, March 24, you are invited to come join us for an amazing night full of great music and liveacts; as we're back with our first Armada Invites edition since covid started!

Doors open at 6pm and we'll end the party around 10pm.

Next to Joachim Pastor, we'll also have the amazingly talented Stereoclip join us behind the decks as well as our very own Electronic Elements A&R Jurrien!

Will we see you there next week? Drinks are on us!