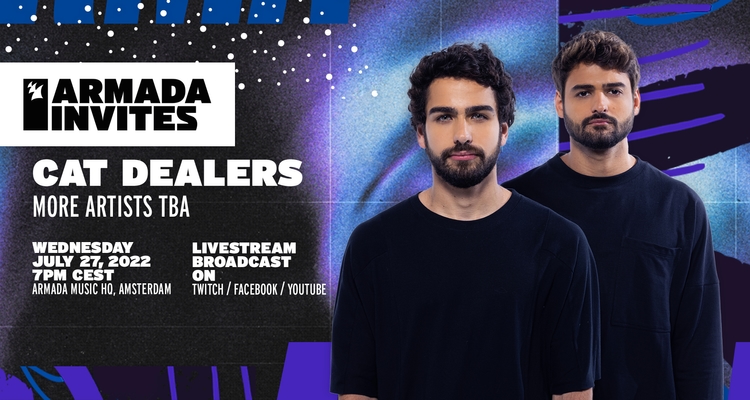 Armada Invites Cat Dealers
What better way to spice up the summertime than with a full-fledged Armada Invites, headlined by none other than Cat Dealers. The Brazilian brothers are among the hottest house acts of the moment, regularly grace the mainstage line-ups of the world's premier festivals (including Tomorrowland, Lollapalooza and Mysteryland) and will be throwing down with their globetrotting sound in our in-office club in Amsterdam on Wednesday, July 27 from 7 till 10 p.m. (CEST).

Don't miss out on Cat Dealers and co. RSVP for this brand-new Armada Invites via the sign up button.