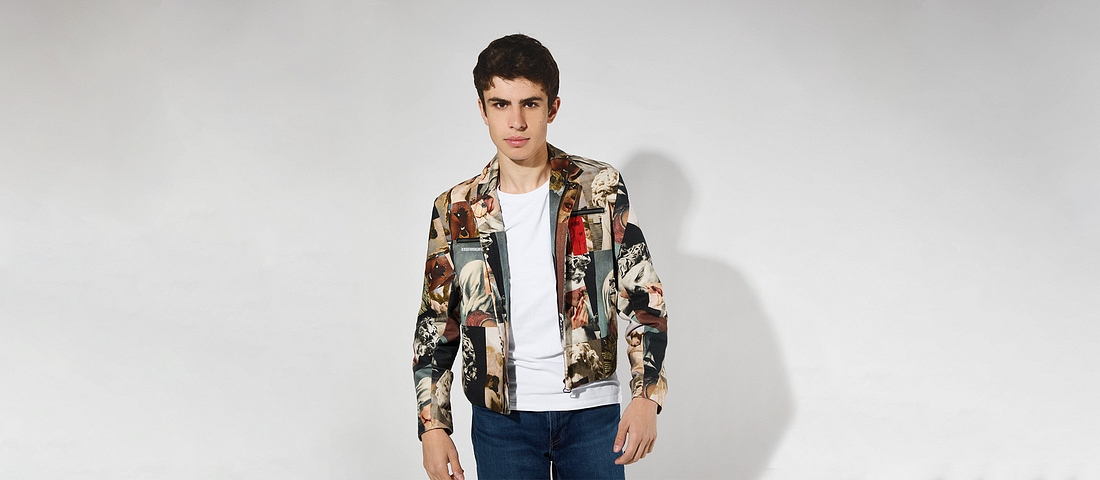 Federico Gardenghi
Federico Gardenghi, 16 years old, and has a great passion for music.
He begins very early to be fascinated by house music, his interest is for different genders than usually kids of his age don't follow, and when he was 5 he asks his parents the first console.
By reading international magazines and watching DJ's videos on the web with his parents, Federico discovers the Trance music, and here starts his real passion.
Armin Van Buuren and Carl Cox are his idols since then.

Federico loves trance but also loves listening to house music.
His debut in front of many people is for the New Year's eve back in 2012 where he touches for the first time the CDJ -2000, and despite he never played with a real console before then, Federico uses them as a professional… "I learned by watching tutorials in English on the internet that dad downloaded for me … I did not understand English, so I studied the positions of the hands of DJ's ".
He personally selects his songs with a clear criteria : " the songs have to play well, they have to be powerful and they have to let people jump … if a song is a good one … the gender comes after " (Says Federico in Nov 2013 to DJ Mag)
His public performances take place in accordance with his school and child tasks.In July of 2014, he receives an invitation from Carl Cox to play with him in Ibiza.
Carl Cox congratulated Federico through his social channels.
Still in July 2014, in Sicily he performs a house and a trance DJ set, and the beach is super crowded.
In December 2014 he plays at the Motorshow in Bologna, at the Snow week, and he returns to his fans in Sicily. The video of his DJ sets in Sicily overcome a million views in a short time.
In December 2014 he is interviewed by Andrea Laffranchi, the most knowledgeable journalist in the Italian music scene, for the Corriere Della Sera Magazine 'Style'.In June 2015 he plays at the 'European Music Festival' in Milano and the week after at the 'Holi Dance Festival'.Back again in Sicily on august 2nd at the Catania 'Afrobar', with over 1,5 million views on the web.
The Italian media wrote about him : "The DJ of summer 2014/15 is 11 years old , he is named Federico Gardenghi and he is filling up the Italian beaches" .Federico is very serious … "he is a promise in the world of clubbing, he has an incredible technique and his sense of time is professional …"