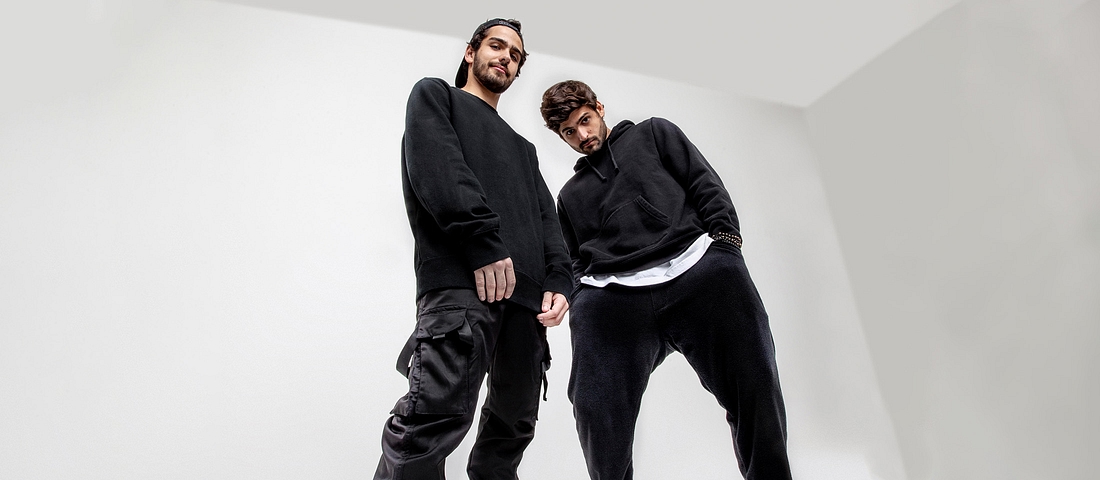 Cat Dealers
Formed by the brothers Lugui and Pedrão, Cat Dealers are among the three biggest DJs and producers of Brazil and represent one of the biggest names in today's international electronic scene.
In 2019, the duo was voted #46 in the Top 100 of the world's biggest DJs by British magazine DJ Mag, climbing two positions from last year's placement. That was the third year in a row that they charted in the list, having debuted in 2017 at #76.
The brothers began 2020 with the announcement that they'd play on the mainstage at Tomorrowland Belgium, which was postponed to 2021 due to the Covid-19 situation. Cat Dealers have the second-largest YouTube channel of the Brazilian electronic scene with more than 750,000 subscribers and over 270 million plays, all in addition to millions of streams on Soundcloud, Spotify, Deezer, and other streaming platforms.

Internationally, the brothers have touched down on all five continents, playing in venues in the United States, China, Japan, South Korea, Mexico, Australia, South Africa, Ireland, Thailand, Vietnam, Myanmar, Italy, Portugal, Poland, and even Spain, where they opened for David Guetta at Medusa Festival 2018.
This year, the duo released three standalone singles, including 'Seatbelt' and 'Bring O' Boy' alongside Russian trio Swanky Tunes. Due to the Covid-19 quarantine, the brothers have been in the studio a lot more often, producing a lot of new tracks that are to be released later this year. The duo also released their mini-documentary called 'We're the Cat Dealers'. Available on their YouTube channel, the documentary shows intimate content detailing the story behind the artists and their project, key moments from their career so far, and their relatives' point of view.